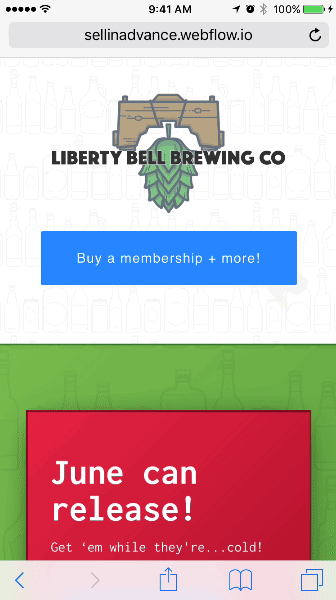 Things you can't do with PayPal
PayPal is a simple payment processor, not a tool that's built to be used for admission. Port, however, is both of those things. And it's built to be flexible so it can be used in a lot of ways.
Designed to make you look good
Embed a nice and simple buying experience right into your website. Sending people to another site to buy tickets or complete the sale has a negative impact on conversion. Maximize sales by selling at the point of interest.
Faster than fast checkouts
Buyers who visit your website from Safari for iOS, or visit a Port checkout page directly in Safari for macOS Sierra will now have the option to pay with Apple Pay right from the browser. It's a really fast way to collect payment, name, and email address all by the touch of a finger.
You'll love using our Attendee List
Port is more than just a buy button. Each product sold results in an access code. Checking people in through that code or by name lookup is quick and easy.
More powerful, still affordable
Port's fee is only 2 more cents than PayPal's when selling a $20 ticket, but it's a tool that makes way more sense when selling admission.
3% online credit card processing
And unlike PayPal, you can pass the fee to buyers making Port completely FREE for you
"I like Port better because it is simpler and doesn't cost us anything."
-
Michael Lane
of cbcking.org
(a former PayPal user)